Professional Development

After travelling large distances for inspirational Early Childhood speakers over many years, we realised that there was a need for the same opportunities on the Sunshine Coast, and decided to host them ourselves.
Since our first event in 2014 we have gathered a wonderful network of passionate educators who support us time and time again.
Milford Lodge offers a relaxed venue for training, and the catering by the team at Dusty Hill for the past year has received amazing feedback from our delegates.
We were very excited to finally have hosted our first two day conference bringing inspirational speakers to the South Burnett in 2016.
Be sure to keep an eye out for upcoming events at Milford Lodge as well as the annual "Village Ways" at Dusty Hill Vineyard.

Upcoming Events
JULY - SEPTEMBER 2018

Gever Tulley @ Milford Lodge
EXCLUSIVE to Milford Lodge Families

We could not bring Gever Tulley all the way over here without sharing him with our families!
Date: Thursday 26th July
Time: 5.30pm - 7.30pm
Light Refreshments Provided
Please RSVP so that we can cater :)

VILLAGE WAYS - 28/29 JULY
***​Village Ways 2018 is suitable for anyone working in Early Childhood, Primary & Secondary Education***
We are so excited to have finally enticed the amazing Gever Tulley to visit Australia. His very first event is Village Ways 2018!
Don't miss this year's Village Ways, being held again at the stunning Dusty Hill Vineyard in the South Burnett.
You won't be disappointed!

* Gever Tulley *
* Mackenzie-Rose Price *
* The Ration Shed *
* Sally Lawrence *
* Bribie Island Kindy *
* Milford Lodge *
---
Gever Tulley - 5 Dangerous Things @ Woombye State School

Woombye State School have kindly accepted our offer to host an afternoon with the amazing Gever Tulley.
This event will be open to the general public and the best part... it's FREE!
Who should attend?
Adults working in Early Years, Primary and Secondary Schools and OSHC services. Parents, Librarians, Early Intervention, Makers, Tinkerers, Educational Innovators and anyone else interested in creating engaging environments for children and young people.
Milford Lodge is paying for this event so we would LOVE to see a full sports hall at...
WOOMBYE STATE SCHOOL
4.00PM - 6.00PM on Monday 30th July
RSVP: Monday 23 July - to Brett Meehan
PH: 54513222 (Woombye School) or EMAIL: bmeeh6@eq.edu.au


Nature Nurture (UK)
Established in 2009 in Aberdeen, Scotland, by senior child-care professionals and founders, DANIEL and TERRI HARRISON. Nature Nurture's mission has always been to improve the life chances of disadvantaged and vulnerable children and young people who are experiencing challenges at home, in school and within the community.

Diary Date:
Tuesday 21st August
6pm - 9pm
Milford Lodge
Details ...nature_nurture.pdf
Past Events

PETER GRAY - The Decline of Play

WORKFORCE COUNCIL: "Exploring & Reflecting on Excellence"
In September 2016, Milford Lodge & Bribie Island Community Kindergarten were approached to open their doors for a bus load of educators to visit services with the 'Excellent' rating. We met some really lovely people and very much enjoyed sharing our home.

Prep Information Evening: Really ready for School with Michelle Scheu

Michelle Scheu
is a passionate early years teacher who has taught at Chevallum State School for over 20 years. Michelle is an advocate for quality play based learning in early years classrooms (under 8 years).
Michelle received a National Teaching Award in 2014, offering her the opportunity to share her knowledge and experience through workshops and conferences.
Queensland Education Minister John-Paul Langbroek extended an invitation for Michelle to attend the Education Accord Summit September 2014. It was then that she created a YouTube clip titled, "Let the Children Play" challenging educators and parents to show their support by viewing the clip. In 10 days the clip received thousands of views worldwide.
Michelle provided our families and educators with another wonderful and informative evening on child development and what it means to be really ready for Prep.
Watch "Let the Children Play" here :)
---
Village Ways
Our inaugural Village Ways Early Childhood Conference at Dusty Hill Vineyard in the South Burnett was amazing! Thank you to our delegates x
​Enhancing the Outdoor Learning Environment ​with Niki Buchan

​"Dirty Teaching" - Juliet Robertson

Higher Order Thinking Skills in a Play Based Environment: ​Alistair Bryce-Clegg

Children in Wild Nature: "Forest Dwellers" with Niki Buchan Natural Learning
Photos coming soon
Powered by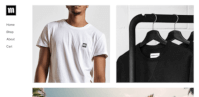 Create your own unique website with customizable templates.